Sterling Silver Earrings With Ancient Roman Glass. The glass is excavated in Israel and dates between 100AD & 400AD. Each piece is carved and hand set in sterling and after being buried for 2000 years it has taken on a beautiful patina glow. Each piece is hand crafted in Israel.

Sterling silver, Ancient Roman Glass (dating 100AD - 400AD).
925 Sterling Silver
Ancient Roman Glass (dating 100AD - 400AD)

Be the proud owner of a unique piece of jewellery designed and handcrafted by Israeli artists. This piece of jewellery is inlaid with a fragment of ancient roman glass discovered in an archaeological excavation in Israel. The "patina" (exquisite surface colouring) was created by chemical interaction with mineral rich soil over the course of 2000 years.
We take pride in offering this stunning piece of jewellery and hope that you enjoy wearing it.
This lovely piece would make an ideal gift for yourself or someone you love.
Click here to learn about our Gift voucher options
.
PLEASE NOTE: Actual product colours may slightly differ. This may be due to your device screen/monitor colour reproduction pallets. Different device screens/monitors may display colour pallets and shades slightly differently.
Silver Earrings With Ancient Roman Glass Made in Israel
Product Code: SCE2134105PKDM
Availability: Yes (Melbourne Australia)
Delivery: FREE DELIVERY Australia wide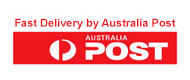 Tags: Sterling, Silver, Earings, Earing, Earring, Earring, Ear ring,