This beautiful pendent necklace features a delicately designed pomegranate filled with shimmering purple druzy stone. The pomegranate has been held sacred by many of the world's major religions. It is a symbol of abundance and new beginnings, knowledge, learning and wisdom. In Judaism the pomegranate is a symbol for righteousness. In Christianity, the pomegranate is a symbol of resurrection and hope of eternal life. To the Chinese, the pomegranate symbolises wealth and fertility.
This stunning necklace can be worn alone or paired with matching earrings. Click this link to see matching druzy stone pomegranate earrings.

925 sterling silver
Druzy Center Stone
Chain length: 44cm (approximately)
This lovely piece would make an ideal gift for yourself or someone you love.
Click here to learn about our Gift voucher options
.
PLEASE NOTE: Actual product colours may slightly differ. This may be due to your device screen/monitor colour reproduction pallets. Different device screens/monitors may display colour pallets and shades slightly differently.
Silver and Purple Druzy Stone Pomegranate Necklace Made in Israel
Product Code: SCAVN014100KDM
Availability: Yes (Melbourne Australia)
Delivery: FREE DELIVERY Australia wide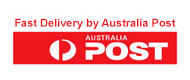 Tags: Sterling Silver and Purple Druzy Stone Pomegranate Necklace Israeli Made