This stunning sterling silver necklace features a deep red Garnet center stone surrounded by beautiful lattice design. It is a unique statement piece that people are sure to admire.
925 sterling silver
Red Garnet Center Stone
Chain length: 40cm (approximately)
This lovely piece would make an ideal gift for yourself or someone you love.
Click here to learn about our Gift voucher options
.
PLEASE NOTE: Actual product colours may slightly differ. This may be due to your device screen/monitor colour reproduction pallets. Different device screens/monitors may display colour pallets and shades slightly differently.
Square Silver Pendent/Necklace with Red Garnet Stone Made in Israel
Product Code: SCAVN11067GRKDM
Availability: Yes (Melbourne Australia)
Delivery: FREE DELIVERY Australia wide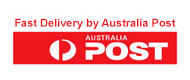 Tags: Square Sterling Silver Pendent/Necklace with Garnet Stone Israeli Made