Sterling Silver handcrafted Earrings

925 Sterling Silver
Please refer to product images for size reference
This lovely piece would make an ideal gift for yourself or someone you love.
Click here to learn about our Gift voucher options
.
PLEASE NOTE: Actual product colours may slightly differ. This may be due to your device screen/monitor colour reproduction pallets. Different device screens/monitors may display colour pallets and shades slightly differently.
Sterling Silver Earrings Made in Israel
Product Code: SCAVE1004AKDM
Availability: Yes (Melbourne Australia)
Delivery: FREE DELIVERY Australia wide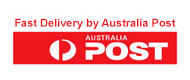 Tags: Sterling, Silver, Earings, Earing, Earring, Earring, Ear ring,